A-B 24/7 specialises in Event Transport, Logistics and Courier Services
The team at A-B 24/7 offer a range of transport and logistics vehicles and specialist handling services and our team is available 24 hours a day, 7 days a week. From our London depot (Wimbledon, SW19) and our new Bristol depot (Paulton, BS39) we offer full UK coverage, please contact our team to discuss your requirements.
We run a regularly maintained fleet. Our truck and artic fleet are only a couple of years old, and we replace our courier vans every three years on average. All our vehicles come fully equipped with blankets and straps as well as the latest driver aids, including external cameras. We track our entire fleet in real-time from our London depot.
All our vehicles are ULEZ compliant and fulfil the requirements of both the Euro 6 and Euro VI standards. Therefore we do not have to add any additional ULEZ charges to customers deliveries within London's ULEZ charge zone, (which is expected to extend in 2021).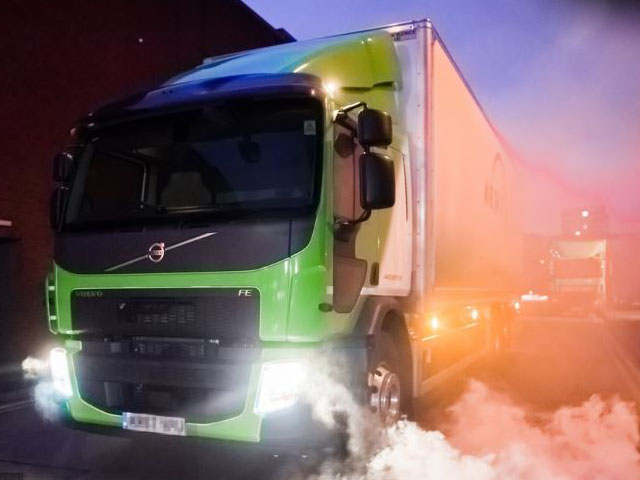 Professional Transport Services
We've built our reputation on good communication, clean vehicles and a team of drivers that know how to look after your goods in transit. Our office team are here to help if you need updates en route or require notification when goods have arrived just let us know, and our team are here for you 24/7.
We value the importance of reliable logistics support. Vehicles have to be in the right place at the right time. The team at A-B 24/7 are hand-picked and trained in-house by our Directors on the company ethos of courtesy, communication and patience.
Fragile Goods Delivery
We train all our drivers in both the handling and transportation of fragile goods. From delivering lighting displays to sensitive AV equipment, we have a track record in transporting expensive equipment.
Same Day Delivery
When it has to be there today, we ensure it arrives in time. We're available anytime to discuss your same day delivery or priority delivery.
Courier
Our Vans and Lutons offer a reliable door to door service, with clean vehicles and careful drivers.
Event Support
We understand the pressures of time-sensitive deliveries in the Event sector. Our team has supported a range of events from a small exhibition stand at ExCel London to a large transport truck full of equipment for London Fashion Week.
Transport Delivery for London and the UK. If it's large, fragile or has to be treated as a priority contact our 24/7 team … anytime