No DVS surcharge – we're compliant
From 1st March '21, Transport for London's Direct Vision Standard (DVS) and safety permit requirements for Heavy Goods Vehicles comes into force. DVS will be applicable for all vehicles over 12 tonnes entering or delivering within Greater and Inner London.
The A-B 24/7 fleet is already DVS compliant with HGV Safety Permits in place. We will not add any surcharges to our clients for deliveries within the DVS zone.
What is DVS?
The Direct Vision Standard will prevent deaths and injuries due to blind spots in an HGV drivers vision. DVS measures how much visibility there is out of windows from the driving position. The standard has been brought in by Transport for London as part of the Mayor of London's Vision Zero Plan, which aims to eliminate all road deaths and injuries by 2041.
All 12 tonne (and above) HGV's entering or driving within the DVS zone will require an HGV Safety Permit, (which is already in place for all A-B 24/7 trucks and artics). A penalty charge notice of £550 may be issued if an HGV enters or operates within Greater London without a valid permit.
The area where DVS will apply
DVS will be applicable from Greater London, including Inner Londo, and all trunk roads coming into London. The standard applies 24 hours a day, 7 days a week, (which also matches our availability).
This will affect all hauliers based in London, (such as ourselves) and all hauliers entering Greater London.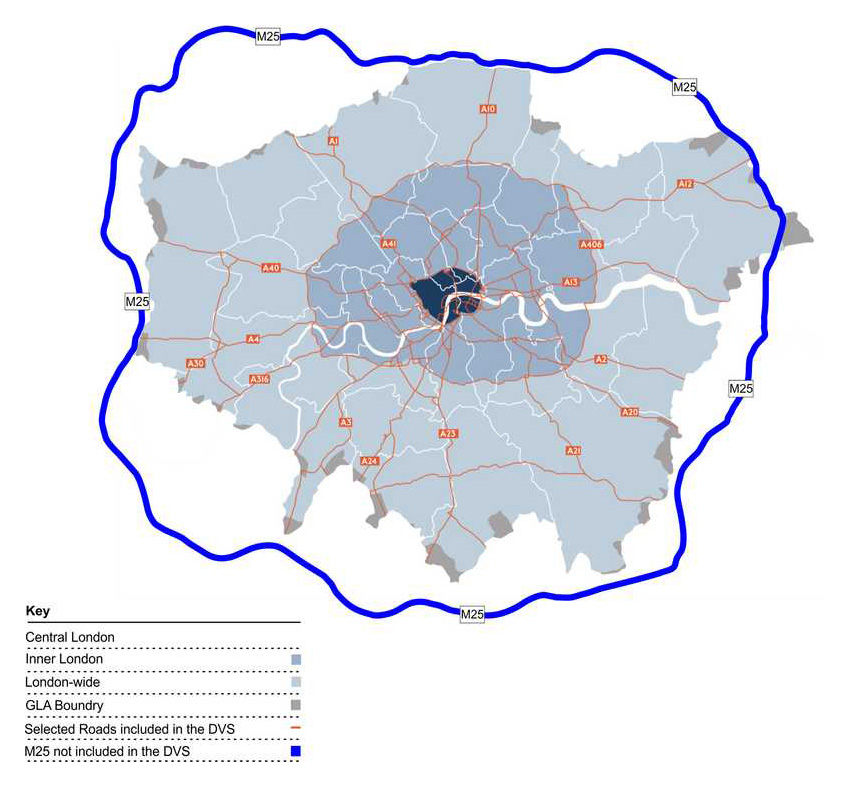 Safety Features to prevent Blind Spot Accidents
The new DVS and Safety Permit requirements are going to affect a considerable number of HGV's that will now need additional safety equipment fitted to comply.
If you need Truck / Artic support delivering to or within the DVS zone contact our team anytime on:
0208 0990 247