We've treated our handsome new vehicle types to a photoshoot
To mark the increase in our event logistics fleet with the addition of MAN vehicles, we decided to capture some of our shiny new event vans at their best. We booked freelance event photographer Matthew Pull to visit our Wimbledon SW19 depot.
Starting early, on what turned out to be the last sunny Saturday of this year, the 'stage' was set. We sent a couple of available vans over to 'hair and make-up, which in our terms was an in-house vehicle shampoo and jet-wash. It wasn't quite the levels we've seen at London Fashion Week. Catwalk, (or should that be catdrive?), options were considered, but in the end, after further creative direction meetings, we settled on keeping things simple and used our large depot car-park.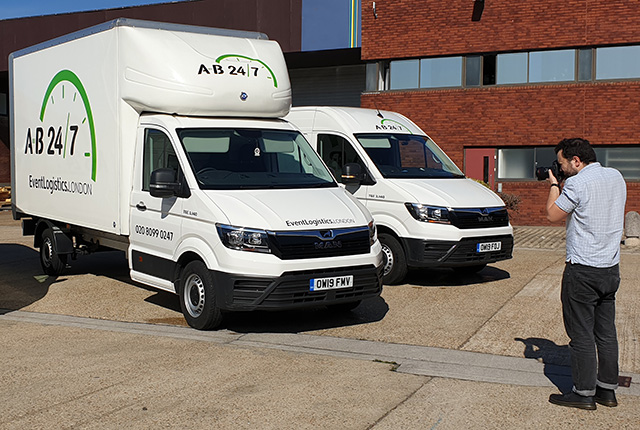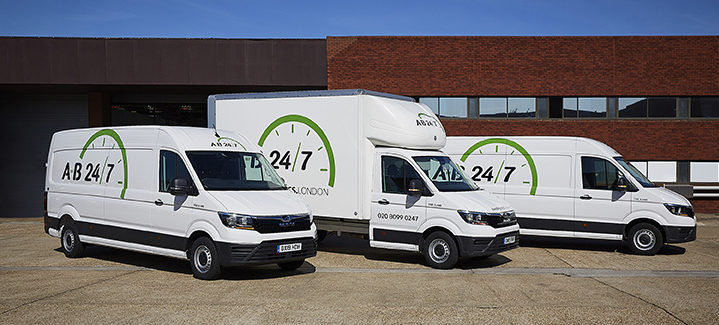 Before our morning became too hectic and we still had the space to move the vehicles around as directed, we managed to get a good range of shots. Who knew a TGE panel van considered itself to have a "best side"?!
MAN had asked us if we had any shots of our event vehicles fully branded that we could send over. We supplied them with a handful, which in turn they used in a piece online and circulated. Their article was also picked up by Commercial Fleet and used on their website.
Photoshoot over the event transport vans had to return to the real world, and they were soon back on the road heading into central London. We did have to make the drivers promise to avoid any dirt on the roads before they set off!

For details of all of our vehicle types, including our small, medium and large Event Trucks click here