New Truck for Christmas?
We seem to have caught Santa's attention this year, we must have been very good. Carefully delivering packages up and down the country and all over London, working anytime that suited our customers and account holders – well all that effort seems to of paid off, by the look of the package in the Volvo car park.
It could have everything we put on our list to Santa…

Shiny wheels… A powerful rear tail lift… Huge capacity… Six wheels… State of the art cab and equipment… Rear wheel steering… Cameras and tracking device… Rigid back box… New branding… and lots of bespoke things just for us!
A BIG Thank you to Santa's technical department
Santa's elves must have been hard a work for months, divided into specialist teams. One team of elves built the cab and chassis at their Volvo, Croydon depot. Once complete this was sent to another team of elves who built the rigid body and fitted the super powerful tail lift. To add the final touches two teams of elves ran to Croydon, (quite a distance from the North pole), and added some new A-B 24/7 branding to the finished Christmas Courier Truck.
Obviously too big to fit under our Christmas tree in our London, Wimbledon SW19 depot and office, instead just a note from Santa telling us all the DVLA registrations were complete and we should go straight to his large present depot at Volvo, Croydon. When we arrived there was a bit of form filling, (Santa wasn't this organised when we were young) and in the snowy truck park, (just as the reindeer were having a rest), a large gift-wrapped present was parked.
The excitement built as we walked around the huge gift and then counted all the wheels, could it be the new truck for Christmas we had worked all year for? Our expectations were exceeded as we ripped off the Christmas paper to find a brand spanking new Volvo truck with all the bells and whistles from our list.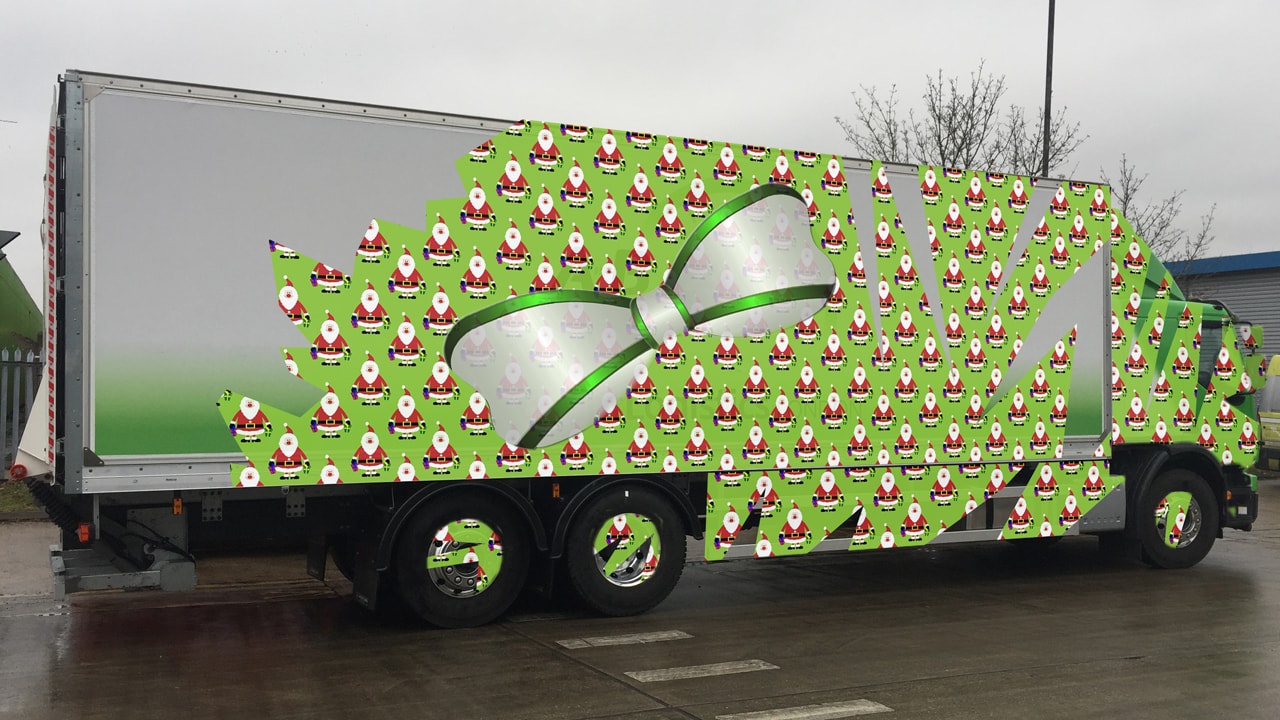 If you need a large truck for your next delivery in 2018