What is London Tech Week?
London Tech Week is a festival of live events across London showcasing the best of tech and provides networking, social, learning and business opportunities.
This year Tech week takes place in London on the 10th – 14th June 2019. Festival organisers expect over 55,000 visitors from the UK and over 90 countries are expected to attend. 2019 marks its fifth year of London's largest crowd-sourced technology festival. Previous festivals have had live gigs, outdoor screenings and even early morning drink-free rave as part of the line-up of more than 300 industry and consumer events.
LeadersIn Tech Summit at the Barbican: The focus of this year's Summit is on reinventing legacy industries, providing the tools needed to keep pace with drivers of disruption and the new school of innovation.
The AI Summit at Custom House, Shoreditch: The world's first and largest conference & exhibition to look at the practical implications of AI for enterprise organisations, the actual solutions that are transforming business productivity.
Future of Work Summit at WeWork, Devonshire Square, London: Aimed at those responsible for people strategy and organisational development is designed to support those who have the potential to influence change in the workplace.
TechXLR8 at ExCeL London: Experience the diverse and cutting-edge technology at TechXLR8, Europe's biggest tech festival, alongside 15,000 attendees, 600+ speakers and 300+ exhibitors.
London Tech week highlights 2018
Event Logistics Transportation for London Tech Week
If you are a startup, entrepreneur, enthusiast, business or corporation exhibiting at an event at the London Tech Week you will need to get tech equipment, stands, displays, lighting and other items into London.  If so talk to A-B 24/7 Event Logistics – we are the London based Event Logistics Specialists.
We know how to get your equipment into and out of London on time avoiding traffic jams, one way systems and bottlenecks. Please contact us as soon as possible to discuss your tech transportation requirements ahead of time. We are always happy to discuss your specific requirements and budget.
To find out more about London Tech week visit the website by clicking here.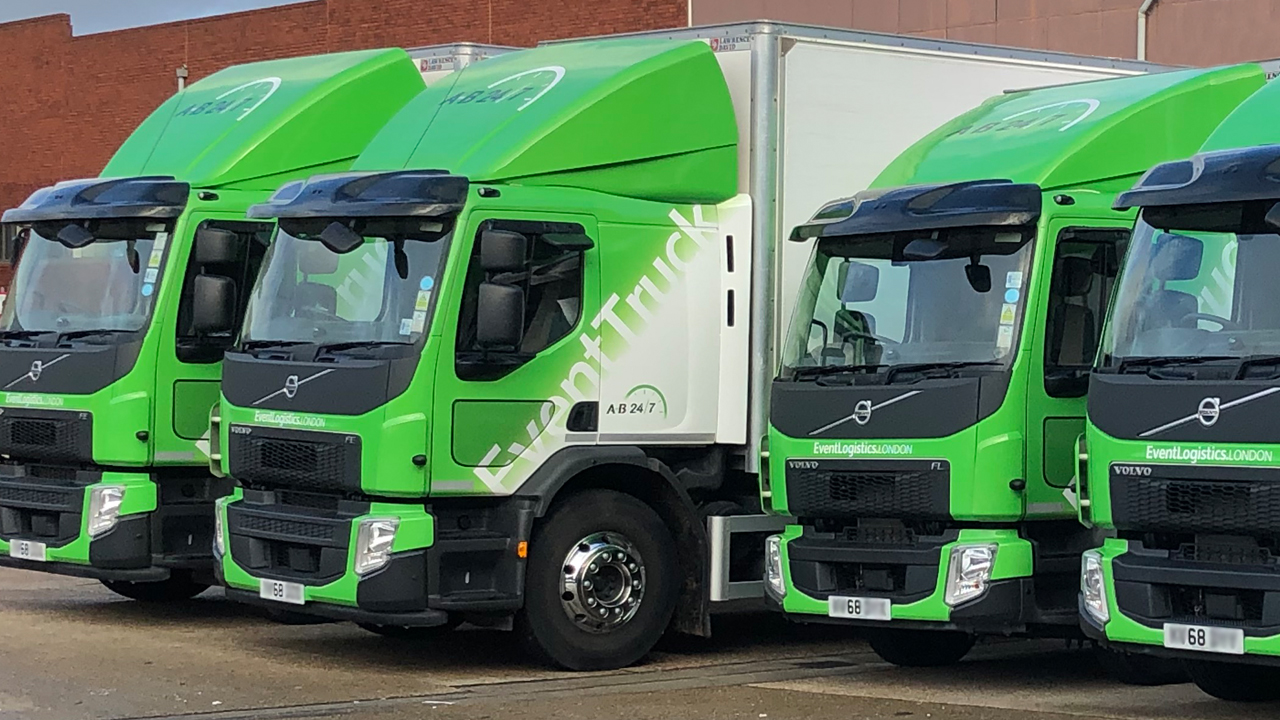 A-B 24/7 Transportation fleet