The 2020 London Games Festival is the world's biggest celebration of interactive entertainment and video games. It takes place over twelve days from the 26th March to the 6th April 2020.
Back for its 5th year the London Games Festival has 40 events spread across London. The annual festival attracts 100,000 Visitors.
For games players
For games developers
For investors
For families
For students & visitors
London Games Festival Highlights
26 March – 6 April:
Ensemble
Ensemble showcases BAME UK video games talent and champions game developers from a broad spectrum of roles and a wide variety of backgrounds.
31 March:
Interactive Narratives Summit
An afternoon examining how games are written, tell stories and make us laugh
Games Culture Summit
An event speaking to artistic practitioners shaping and reacting to games.
1 April:
Hollywood XP
Examining the crossover and connections between video games and other screen industries.
3-5 April:
Showcases installations and interactive experiences.
Event Transportation for the London Games Festival
If you are a Games Developer or an exhibitor at the 2020 London Games Festival and require professional transportation to get your equipment to and from the event, you need to talk to A-B 24/7 Event Logistics.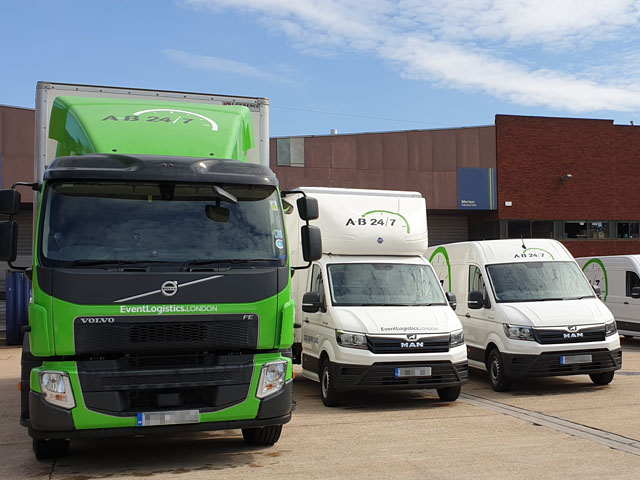 We have an enviable track record in helping businesses of all types and sizes with their event transportation and event Logistic requirements. Our HQ and fleet of vehicles is based in Wimbledon, London.
We can pick up and deliver from anywhere in the UK to anywhere else in the UK, on time and on budget. Our extensive experience of venues throughout London allows us to get to the venue and drop off and pick up our clients goods seamlessly. We have considerable experience getting through to events in London, avoiding traffic jams, congestion and roadworks.