Painting the Depot Red
Last night the team at A-B 24/7, alongside event venues and suppliers up and down the country, took part in the Light It In Red and We Make Events – RED ALERT campaign. The aim is to highlight the effect of the COVID-19 pandemic on the Event sector as well as encourage Government support.
With help from our neighbours and colleagues at White Light, we lit our offices and some of our fleet in red, adding our photographic weight to the campaign over social media.
One of our Event Trucks also joined White Light's installation to show our combined support.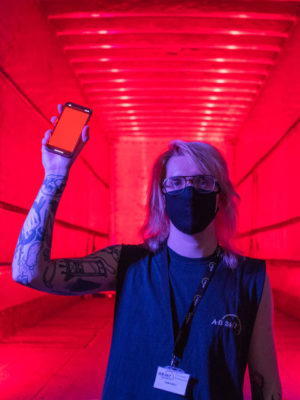 Two Campaigns, One Message
The restrictions in place to help control the COVID-19 pandemic has had a devastation effect on the Event Industry, (amongst others, we appreciate we are not alone). Two campaigns ran simultaneously today, (Tuesday 11th August), to promote awareness and remind the Government of the predicament the Event sector faces.
#WeMakeEvents – RED ALERT DAY OF ACTION
Pioneered by PLASA the international membership body for the event sector. Several events around the UK are being held today to raise awareness of the million event sector workers desperately in need of Government support until restrictions on Events has been lifted.
#LightItInRed
The first Light it in Red campaign took place earlier in lockdown, (6th July), with hundreds of event venues illuminated in red. Tonight the campaign was recreated with a second event, also extended to suppliers to the event industry. Our office was one of the 650+ registered buildings joining the campaign and we switched on the red lights to mark the 8pm London light up. With the campaign extended to suppliers, we also took the opportunity to light empty event trucks, vans and trailers. Some of our team were on hand with red screened tablets and mobiles.
For details visit lightitinred.co.uk/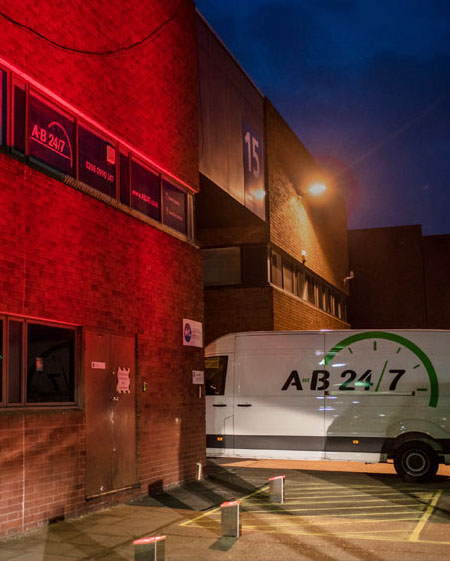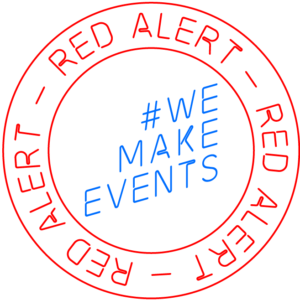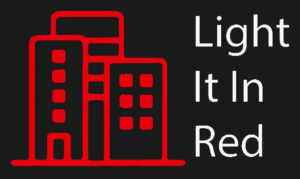 A-B 24/7 offer both our camaraderie and support to all our clients and colleagues in the Event Sector during these difficult times. We will do our bit to continue to raise awareness of the need for long-term support during the COVID crisis.