Polydor Records required fragile goods delivery when organising the launch event for The 1975's album at a pop-up shop in Covent Garden. The event being held for the launch of the band's second album, 'I like it when you sleep for you are so beautiful yet so unaware of it', needed the bespoke neon signage collecting, safely transporting and delivering without sustaining any damage. The signs were 'one of a kind' and an essential part of the band's launch event.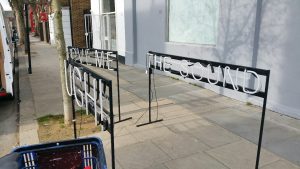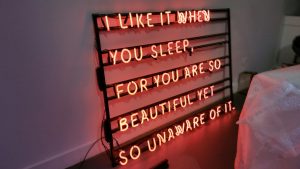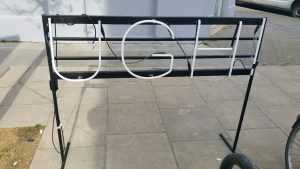 The team at A-B 24/7 Event Logistics have been fully trained in fragile goods delivery, securing items in transport and handling delicate items. We have had the responsibility of transporting a range of items including event gift bags with flowers, sensitive audio equipment, giant glitter balls, etc. Our vehicles are fully equipped to transport fragile items with blankets and straps as standard, as well as carrying loading ramps, (large vans), or have tail lifts, (Luton and 15-tonne trucks). We can always supply additional protection if required as well as extra crew to assist with loading/unloading and delivery to the final location.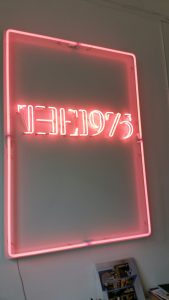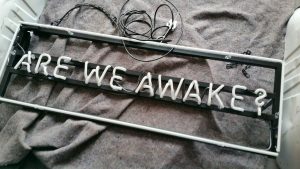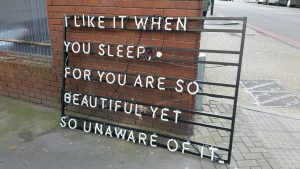 Once we arrived on the day with the bespoke neon signs our team helped take them into the room for the event and check the signs were fully working. The bespoke signs for The 1975 were definitely the most 'rock and roll' of fragile goods placed in our care.