New Event Truck for Christmas
All we want for Christmas… is a very large, shiny new Christmas event truck. Something we can transport even more flight cases, equipment and staging in. An event truck with two extra wheels, industrial strength tail-lift, rigid body, rear wheel steering and a few other bespoke new features. After a busy year of supporting a range of events in London and further afield our team really need a larger truck for the new year.
Lucky for us Santa received our wish list this year and his highly skilled team of elves, (based at Volvo, Croydon) had been very busy. Waiting for us this Christmas in Santa's overflow present depot, (for the largest of gifts) was a very large gift-wrapped present… with six black tyres, new branding and the highest specification. Full height backdoors and large capacity tail-lift, it's a wonder Santa managed to fit it on his sleigh, (we may ask for one of our own next year).
Our fleet of trucks needed a flagship truck to take the lead, similar to Santa's Rudolf, but without the red nose. Not only was the Christmas Event Truck fully to our specifications, it had road cameras and the latest tracking technology and certified to hit the road. We haven't had the time to play with all the features yet but we're looking forward to supporting bigger events next year. We'll also be able to travel further, a lot further and make use of our international license. Although this is now the largest vehicle in our fleet with rear wheel steering we'll be able to navigate the tight road corners in London as well as any UK city.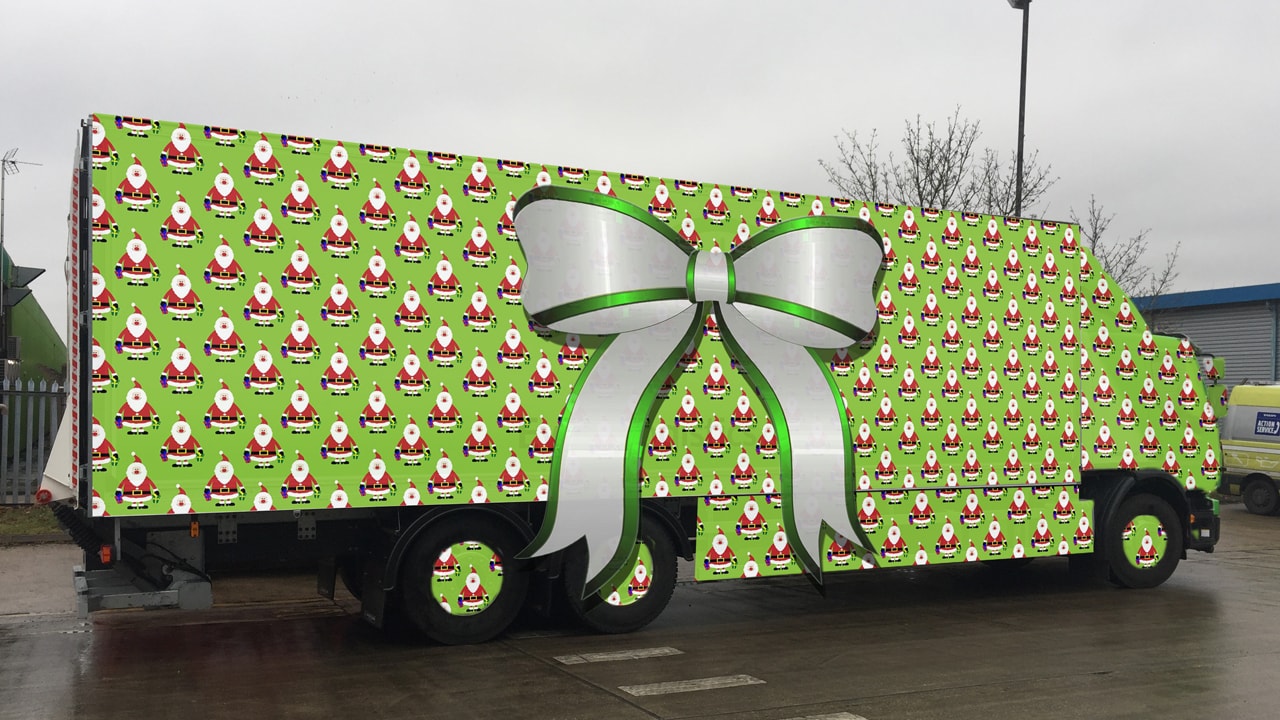 If you have a large event or large items that need transporting our new fully equipped event truck will be available as soon as we finish getting the wrapping paper off.
Contact us ANYTIME on 0208 0990 247