Event Transportation Truck
When you have a large amount of equipment to transport to your next event, exhibition or festival contact A-B 24/7 Event Logistics regarding our Event Transportation Trucks. All of our event transportation truck s are based here in London at our Wimbledon, SW19 depot.
Our trucks boast a heavy-duty, industrial strength lifting ramp with a lifting capacity of 1.5 tonnes. We keep our Event transportation truck s clean and they are regularly maintained exceeding manufacturers recommendations. Straps and blankets are part of the standard equipment carried and our team are fully trained in securing items in transit.
Over the years we've transported a wide range of items including staging, high volume flight cases, gantry systems, complete exhibition stands as well as large format graphics.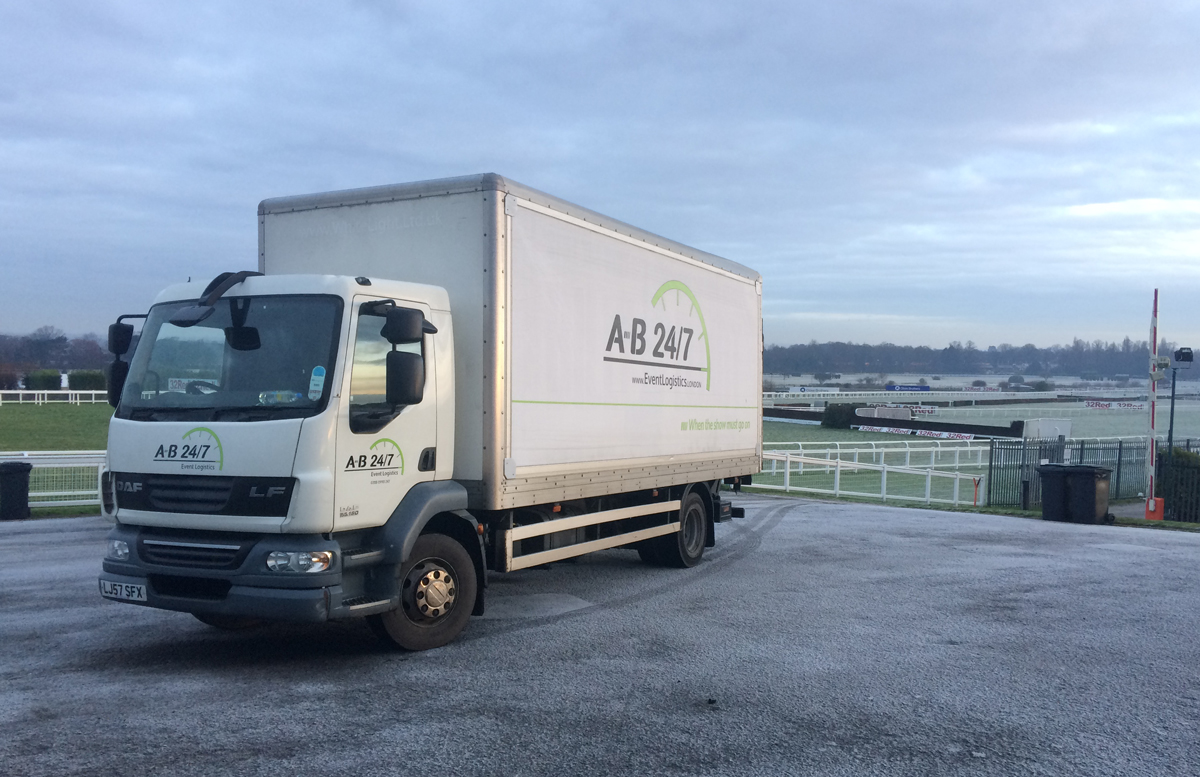 As well as trucks we also have large event transportation van s so when you need collections for multiple locations or hirers we can send our large sprinter vans or Luton vans to collect everything and then load into an event transportation truck. We also offer on-site event storage so we can organise collections in advance and store on-site at our London base then pack everything into one large vehicle.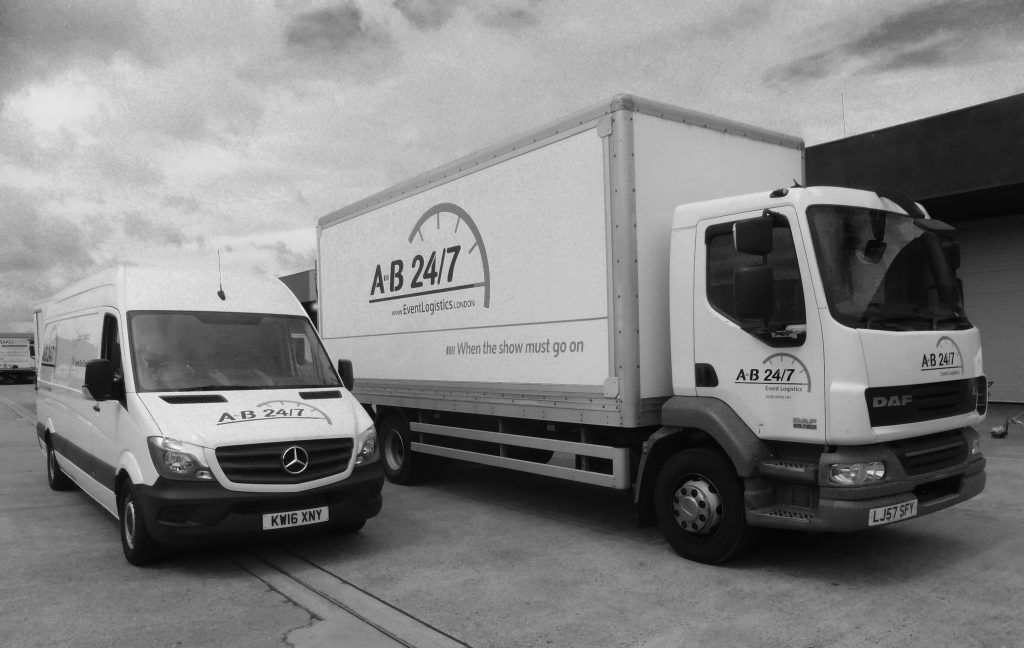 Our trucks have visited venues up and down the country working for a range of event companies and managers, as well as supporting event suppliers, including lighting, sound and media equipment specialists.
All of our event transportation truck drivers have been hand picked and know how to make A-B 24/7 Event Logistics deliveries stand out from the crowd. The team at our London office will fully coordinate the logistics for your event alongside you and ensure we have everything in place as required by the venues we are going to.
A-B 24/7 Event Transportation Truck
Capacity:
Width: 2.5m
Length: 6m
Rear Door Height: 2.2m
Payload: 8 tonnes
Features: Event Transportation Trucks are loaded/unloaded using an industrial strength tail lift. Lifting capacity of 1.5 tonnes.