Bett is the annual Education technology trade show held in January 2020 at the ExCel centre in London. This year it is expected that over 34,000 visitors will visit the trade show to learn about the latest developments in educational technology.
The global education community comes together at ExCel to to celebrate, find inspiration and discuss the future of education, as well as the role technology and innovation plays in enabling all educators and learners to thrive.
This huge show will have 850 leading companies in the educational field attending, including 103 edtech startups.  A-B 24/7 Event Logistics will be on hand to provide assistance to exhibitors needing to transport their equipment to the event on time, and on budget.
This year there are 6 solution zones
1: Education Show – the Education Show will be fully integrated into Bett for the fist time.
2: learning TECH Zone – companies with products for the benefit and use of students.
3: Equipment & Hardware Zone – companies exhibiting whose products are hardware and equipment.
4: Teaching Tech Zone – products are for the benefit of the Teacher.
5: Management Solutions Zone – For companies with products and services that provide
solutions for the school as a whole.
6: Global Showcase Zone – the traditional country pavilions, Associations, Accelerators, international collectives.
BETT Event Transportation
If you are one of the 850+ companies exhibiting at BETT this year and need event transporation, then you need to talk to A-B 24/7 Event Logistics. We are a specialist event logistics and transportation company based on the outskirts of London in Wimbledon SW19.
We have many years of experience transporting equipment of all types to and from exhibitions across the UK, including the ExCel centre in docklands. Thousands of companies have chosen to use our services to ensure their event equipment arrives at the venue on time. We can arrange to pick up from anywhere in the UK, and deliver to the BETT show in 2020.
To find out more about how we can help your company transport stands, A/V equipment, educational materials and furniture etc to the venue, and pick up items when your show is over, then call A-B 24/7 on our hotline 0208 0990 247 now. Alternatively you can use the contact form anytime.
Our fleet of Event Transportation vehicles
We have vehicles to suit all eventualities; from vans to large trucks. Whatever you need to transport to BETT we have a range of vehicles to suit.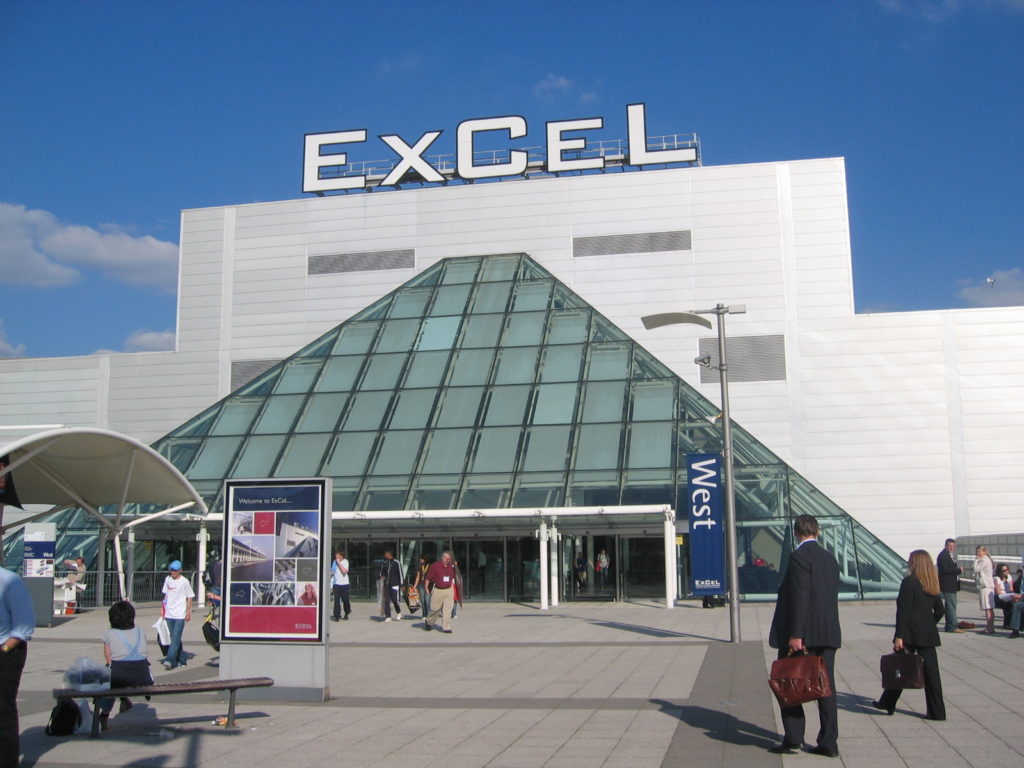 The BETT event takes place between the 22nd and 25th January 2020. The opening times are as follows:
Wed 22 Jan: 10:00 – 18:00
Thu 23 Jan: 10:00 – 18:00
Fri 24 Jan: 10:00 – 18:00
Sat 25 Jan: 10:00 – 15:00
To arrange for Bett event transportation contact us ASAP.
VENUE:
ExCeL London
Royal Victoria Dock
1 Western Gateway,
London E16 1XL