Large Event Transport Truck
Our new flagship 26-ton, rigid box, large Event Transport Truck is now fully equipped, branded with our new livery and on the road. With a chassis built to our specifications by Volvo, our latest event truck has rear wheel steering, ideal for negotiating city and town roads, especially in London where the West End can become very tight to deliver within. The rear steering wheels can be raised if the load permits for dual carriageway or motorway driving.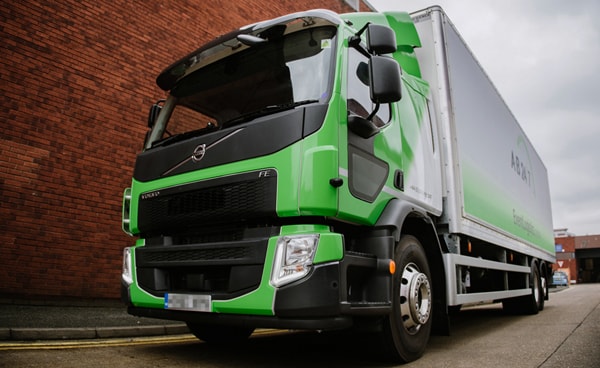 Fully Equipped Event Transport Truck
The latest vehicle in our fleet also boasts state of the art technology for reduced emissions and driver safety. Whether our driver is running in and out of London or driving long haul up to Scotland he'll be working in a comfortable environment. As with all our event trucks and event vans we carry blankets and straps as standard. We have GPS tracking fitted so our Wimbledon team know exactly where our large event transport truck is and more importantly where your items are, at all times. Getting your goods loaded is made easier with our full height rear tail lift. We've added some additional driver aids including rear-facing side cameras which allow safe turning and manoeuvring.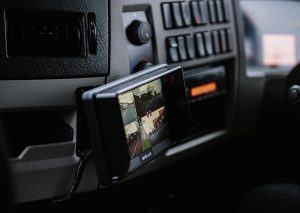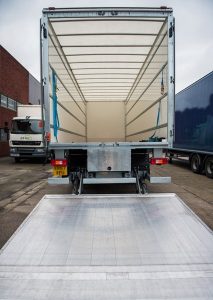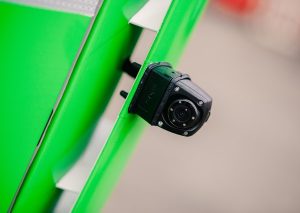 A truck for the largest of deliveries…
This is the largest capacity vehicle in our growing fleet with a maximum load of 14,000kg and dimensions of:
9.4 (L) x 2.45 (W) x 2.6 (H) meters | 30 (L) x 8 (W) x 8.5 (H) feet
Based at our London SW19 depot our new event truck can go to any major venue in the UK. Whether you need a full load of flight cases or an exhibition stand our 26-ton event transport truck is the vehicle for the job.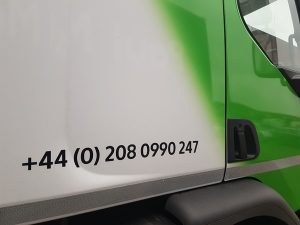 Need to discuss your next event?…been let down last minute… need to speak to someone now?
Call us anytime on 0208 0990 247