The ABTT Theatre show at Alexandra Palace London is an annual event created by industry specialists where suppliers of goods & services can meet up with industry professionals involved in the staging of live performance. Many technicians make this their 'once a year' opportunity to meet with colleagues, find out what's new, and to network with new contacts.
Theatre specialists
The ABTT Theatre Show is the home of theatre specialists. A broad spectrum of companies and organisations exhibit and more than that, the combination of exhibitors and visitors make the two day show an exceptional networking opportunity.
Lighting and AV
Leading lighting companies exhibit the latest technologies and products. The Theatre Show is a major networking opportunity for lighting designers and production electricians.
Audio
We offer a practical environment for the audio industry. Live demonstrations are now very much part of the event in our studio space.
Stage Engineering and Rigging
A wealth of technical disciplines are covered at the show. Relevant to venue operators, production staff and theatre consultants, we also have exhibitors addressing Health & Safety, Codes of Practice and other relevant matters.
Set construction and Scenic construction
Exhibitors to the ABTT show range across the entire commercial work spectrum; theatre, TV, film. All these exhibitors offer a broad range of scenic solutions.
Training
Trade Associations and drama schools come together at Alexandra Palace once a year at the ABTT Theatre Show. If you are considering a career as an industry technician you can do no better than visiting the show. Also worth noting is an increasing number of companies now offer apprenticeships – you might be able to meet them face to face at the event.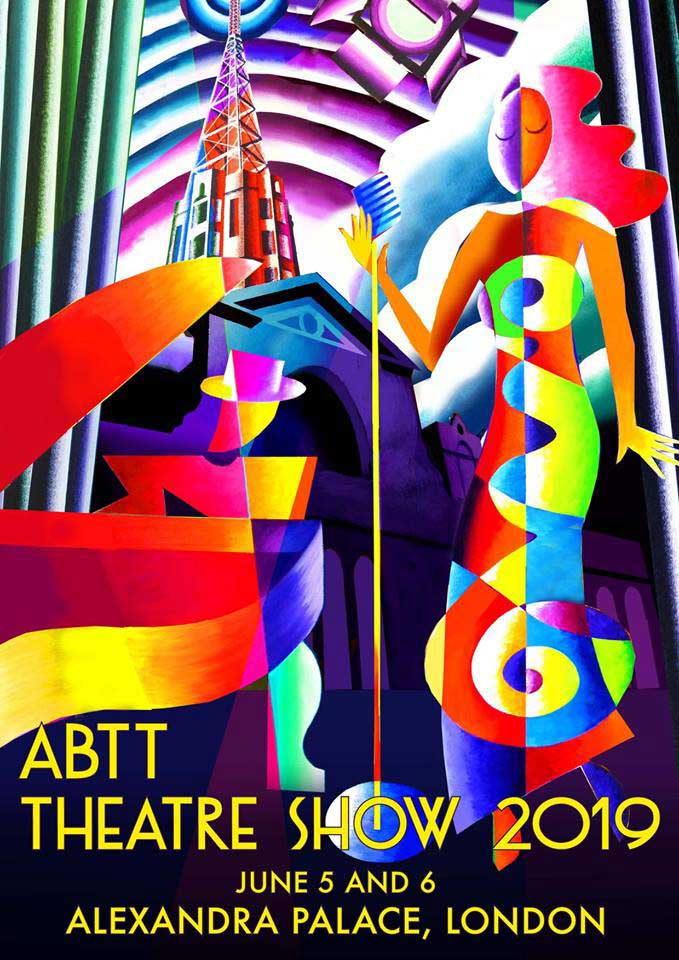 Book a Ticket for the ABTT Theatre show
To book a ticket at this years show or to find out more information about the ABTT Theatre show, as well as who's exhibiting or how to attend visit the shows' website here
History of the Show & Location
The ABTT Trade Show started in 1978 and was held at the he Donmar Warehouse in Central London. After that the show moved to a few venues including The Round House in North London, and Riverside Studios in West London.
Since 2015 the Theatre Show moved to its permanent location at the world renowned Alexandra Palace in North London.
Event Transportation and Logistics for the ABTT Theatre Show
A-B 24/7 are a specialist event transportation company based in London. We have a wealth of experience in event transportation for the Film & Video, Theatre and Audio industries. Because we work closely with several well known companies in these fields we are acutely aware of their requirements when it comes to shifting gear to locations across the country.
If you need to get your equipment to the ABBT Theatre show in Alexandra Palace from anywhere in the UK please contact us anytime 24/7 by calling us on 0208 0990 247 or using the contact form. We would be more than pleased to discuss your specific requirements.
Aerial photo of Alexandra Palace Credit