Legal Document Delivery: When it's an important document trust A-B 24/7 to deliver
When London based printer SW19 Design & Print needed guaranteed same day courier delivery for court papers A-B 24/7 were the trusted legal document courier.
Background
Although we cannot go into specific details:
A case between a Mauritius company's legal representatives and an Italian company's legal representatives had to held in London, UK, (chosen as an independent country). The case files were finalised last minute and had to be printed and delivered on a specific date. SW19 Design & Print had to produce 6 copies of 8 folders (average 400 sheets per folder) and then it was down to our Same Day Courier team to ensure everything was delivered on time.
Legal Document Delivery requirements:
Each box of files had to be delivered to:
Three different QC chambers in London
Two copies to a central London Hotel
One copy to Reading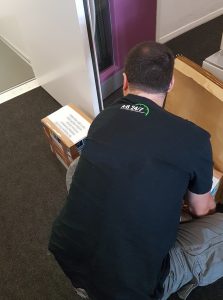 It was imperative that all the documents were delivered the same day and signature obtained to confirm proof of delivery.
Why SW19 Design & Print chose A-B 24/7 to deliver the boxes of legal documents?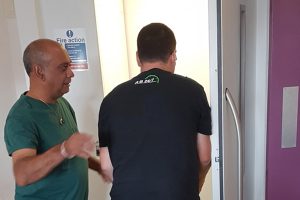 We were available out of hours so the printer could call us the night before the collection was required and pre-arrange the delivery.
We could provide two vehicles for the couriering of the legal documents. One went direct to Reading, the other took care of the priority multiple deliveries in London.
As soon as we had a signature for receipt of delivery our office team relayed this to SW19 Design & Print.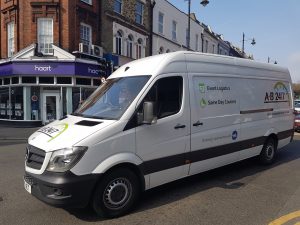 "Friendly driver arrived on time and even helped to tape up the boxes whilst he waited for us to finish. The delivery went smoothly, the team at A-B 24/7 updated me as the documents were delivered so I could update my client. Great communication and service throughout"
Prakash Joshi, Director, SW19 Design & Print