Same Day Furniture Courier
Earlier this month our team were contacted by a couple from Hackney who had purchased a pedestal table from modern furniture and home accessory store West Elm, (Tottenham Court Road, London) and needed a furniture courier to collect it from store and deliver it to their home. The collection was required between 6.30 and 7pm, which wasn't a problem for our same day courier team as we work out-of-hours, (in fact we are available 24hours a day).
Due to the size and weight of the table (96k) we needed to send along two additional members of our team to accompany the driver, (which was the maximum number of staff the courier van can take). Our office staff checked in advance that either someone from the store or our customer would also be available to meet us on arrival and to help lift, carry and manoeuvre the table through the store to our van.
We arrived at West Elm just after 6.30pm, (Tottenham Court Road, is within 10 miles from our Wimbledon SW19 same day courier depot). The table top had already been removed by the store which made carrying the table through the store to our courier van a lot easier (and safer). Our team protected the table components in the van using blankets and secured in place during transit with ratchet straps.
The 5 mile drive over to Hackney took under an hour and our customer met us to assist our team with unloading the table and carrying it through to their dining area. Although a straight forward job for us, when it comes to delivering bulky or fragile items we always take that little bit of extra care.
Our customer was equally pleased with how well the whole process had gone, even taking the time to send a thank you email to our office the following day.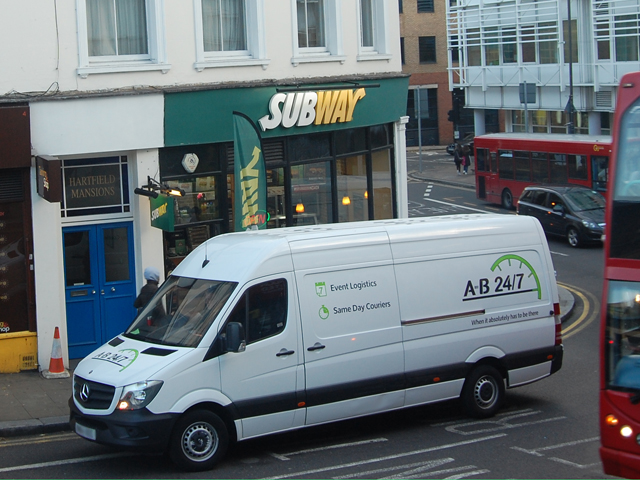 "Many thanks for the great service yesterday, your driver was extremely helpful and we'll be sure to recommend you."