An unexpected letter arrived on the desk, we're not sure when and we're not sure how it got there, it just sort of appeared.
The letter read:
Dear A-B 24/7,

One of my Reindeers, Comet, is a little under the weather this year, (I think she may have somewhat over-indulged on the Reindeer moss). As you are undoubtedly aware I have a very tight delivery schedule tonight (Christmas eve), which I'm sure you can appreciate! So I might need some help with deliveries in Merton, Crawley and generally all over London. I can provide additional elves to help your drivers and a sprinkling of magic dust to, shall we say, 'help you fly'.

I hope you can lend me a hand,

Santa, North Pole
Not wanting to let Santa down we gathered our team and quickly named our vans and put everyone on standby for a Christmas courier rush.
Clear our storage warehouse to expect as yet unknown amount of items for same day delivery
Be ready to drive to any address, anywhere – destinations as yet unknown, but may involve some rooftop parking
Have some Christmas courier wrapping paper in the van, with tape and scissors – just in case some consignments arrive unwrapped
Make sure they had a mix of Christmas songs ready to play, (clients specific request)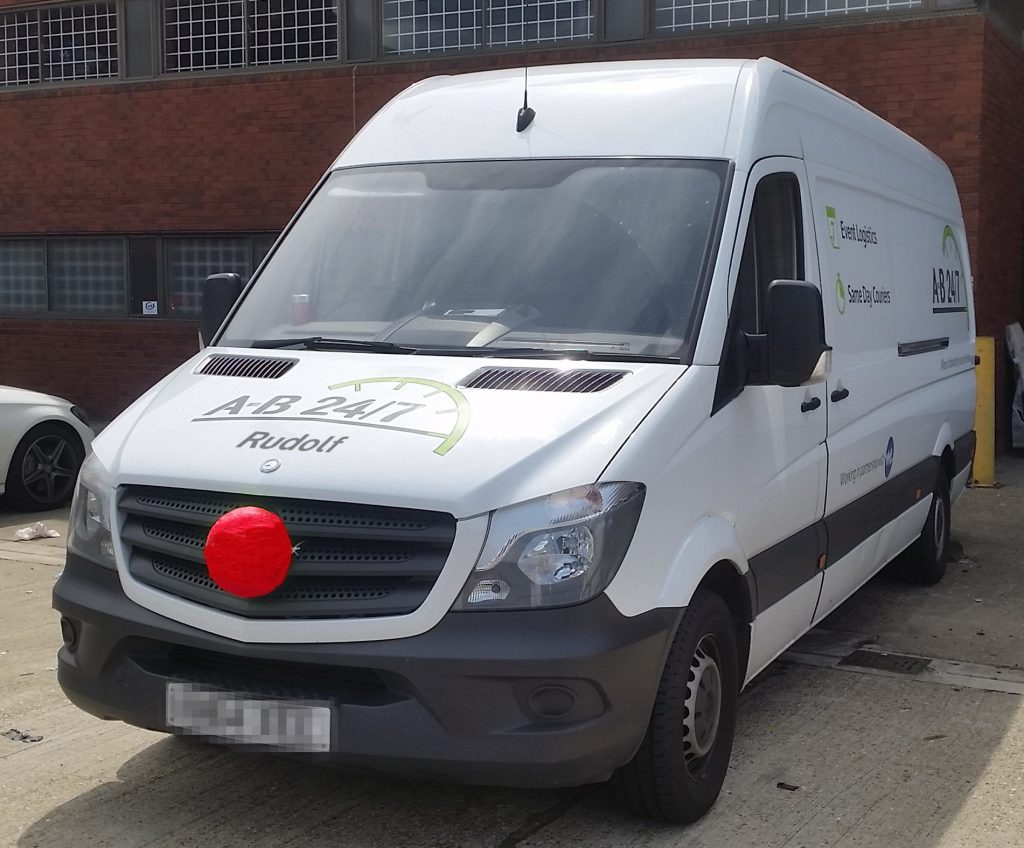 Explaining that our client would be supplying his own team to assist us and they would be quite short, typically dressed in green and would have unusually pointy ears was a slightly difficult topic to cover, but was met without too much surprise. We weren't quite sure how to explain the use of magic dust, so we decided that we'd leave that and deal with that once the vans were on the road…. or potentially in the sky.

The strange thing is we have no idea what happened later that night, all the team arrived on time at our Wimbledon HQ as arranged, then the next thing any of our team can remember is waking up Christmas morning at home. None of our vehicles had any extra mileage on, our storage facility was swept clean and the only strange thing that everybody mentioned was waking to a mince pie, on a plate with a tag that read simply "thank you".